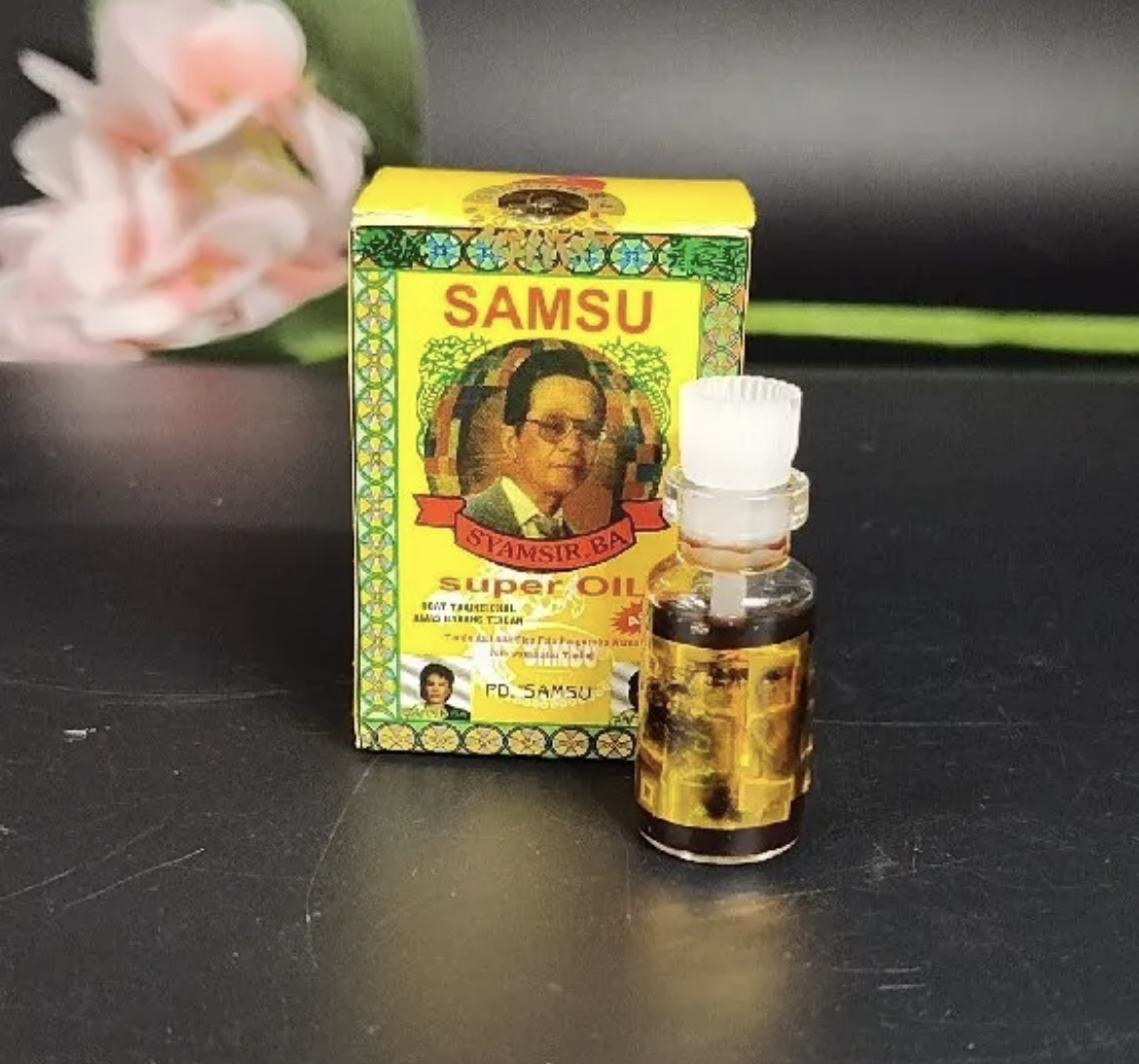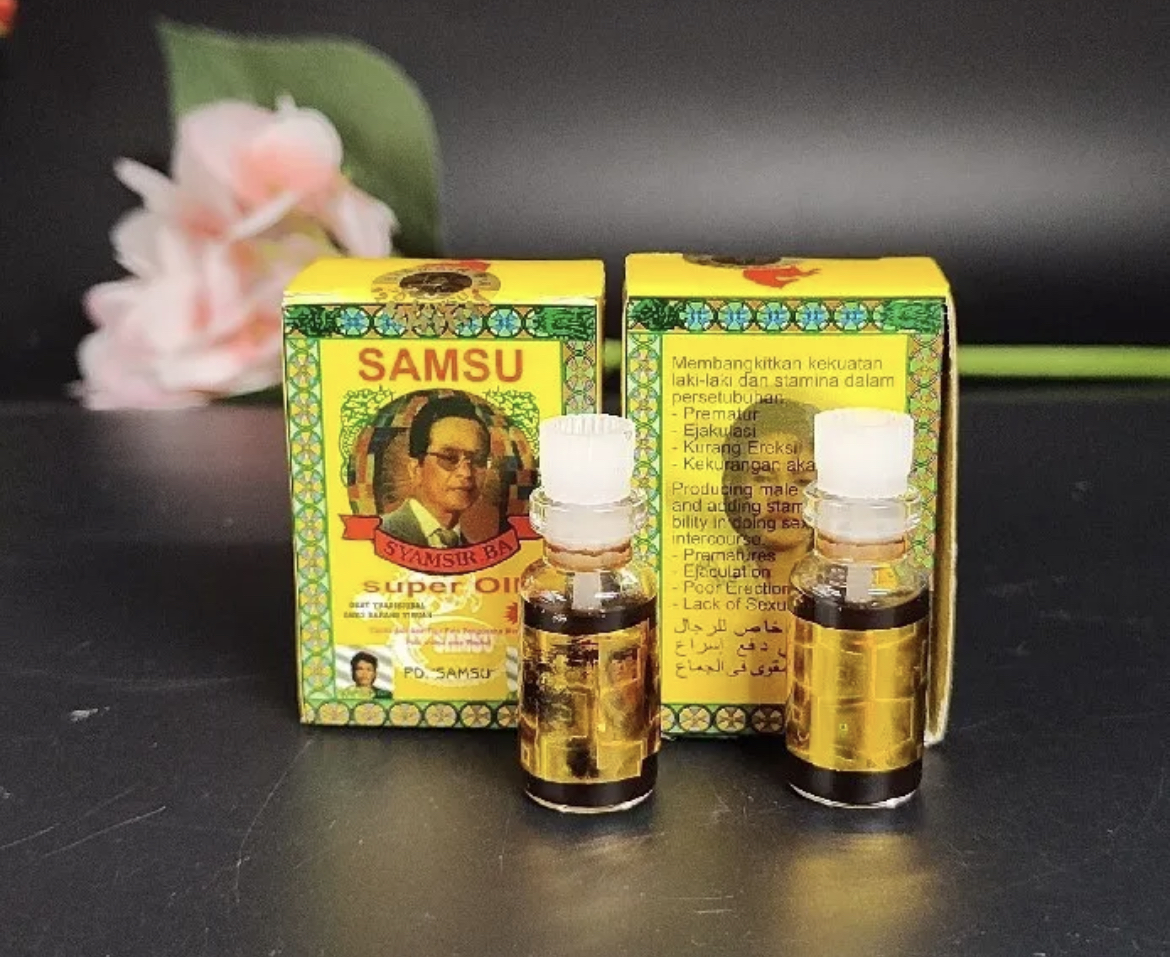 Fast Shipping Samsu Super Oil 100% ORIGINAL
$5.03
NGN

:

₦3,963.42

CAD

:

CA$6.80

EUR

:

€4.27

GBP

:

£3.92

GHS

:

GH₵60.00
NOTE:  THE  OIL IS 1/3 FULL IN THE BOTTLE AND THIS IS FROM THE MANUFACTURER. IT NOT AS A RESULT OF IT SPILLING.
*** Please apply the extract at least an hour or two prior to coutuin.
Samsu oil is a herbal remedy manufactured in "Jakarta-Indonesia" to manage all conditions of premature climaxing in men. It is very effective in the management of early climaxing caused by hypersensitivity of the penis. The herbal oil is made from natural ingredients that compose of It is made of :
Zingiberis Rhizoma extract
Myicroetices Semen
As a result of the natural formulation of samsu oil, it is free to use on all skin types.
Samsu oil is indicated or used for patients suffering from premature ejaculation only. Mind you, this is the only work it does no more any less. The product will work for you as long as your condition is not caused by any medical condition or psychological issues.
In addition, samsu oil is formulated for Men(not for men below the age of 18). As a note of warning, this product is not a substitute for any medical prescription.
On the contrary, it is a kind of supplement for it. Although the product suffered a slight dip in efficacy, it is still the overall best in curing premature ejaculation
Features:
Samsu oil can be used to manage or control premature climaxing in it does this by reducing the oversensitivity of the penis
By extension, it prolonge peaking to up to 25 minutes or more.
The oil is also good in the improvement of sexual energy.
Surprisingly, samsu also solves poor erection issues(If applied correctly)
Direction To Use:
1, Apply it on the cap of the p*nis and let it go round under the shaft/rod. Wait for like 4 seconds for it to fully dry off before you wear your clothes. While at it, you can stroke the liquid around the other skin part but not the scrotal sac/scrotum.
2.Be sure to apply it between 30 minutes to 2 hours before action. You can wash it off after 15 minutes of application to reduce the tingling/hot sensation that is felt shortly after application.
3.The tingling/hot sensation feels like you applied mentholated solutions. Don't worry about it. It's harmless and shows the active ingredients are working.
Washing off will not reduce the efficacy. Not even a bath will.  In fact, the longer you wait after application, the better the effect. By extension, it means that it will work better after 3 or 4 hours from when applied.
4.You may or may not wash off. But it's advised you wash off, especially if BJ is part of your lovemaking routine.
For best results, you can have a clean bath or wash the organ clean before applying it to it